 The beaches of Buenavista del Norte are known in the rest of Tenerife. However, the authentic jewels of the coastline, its puddles and natural pools are more unknown. These are singular spots where you can enjoy peace and silence. They are regarded as coincidences and whims of lava that remind us of all of our origins.
Along Buenavista's coast, we can find the remote sea crashing sound against the lava over and over again. Open all your senses and let yourself be surprised by each of its natural pools.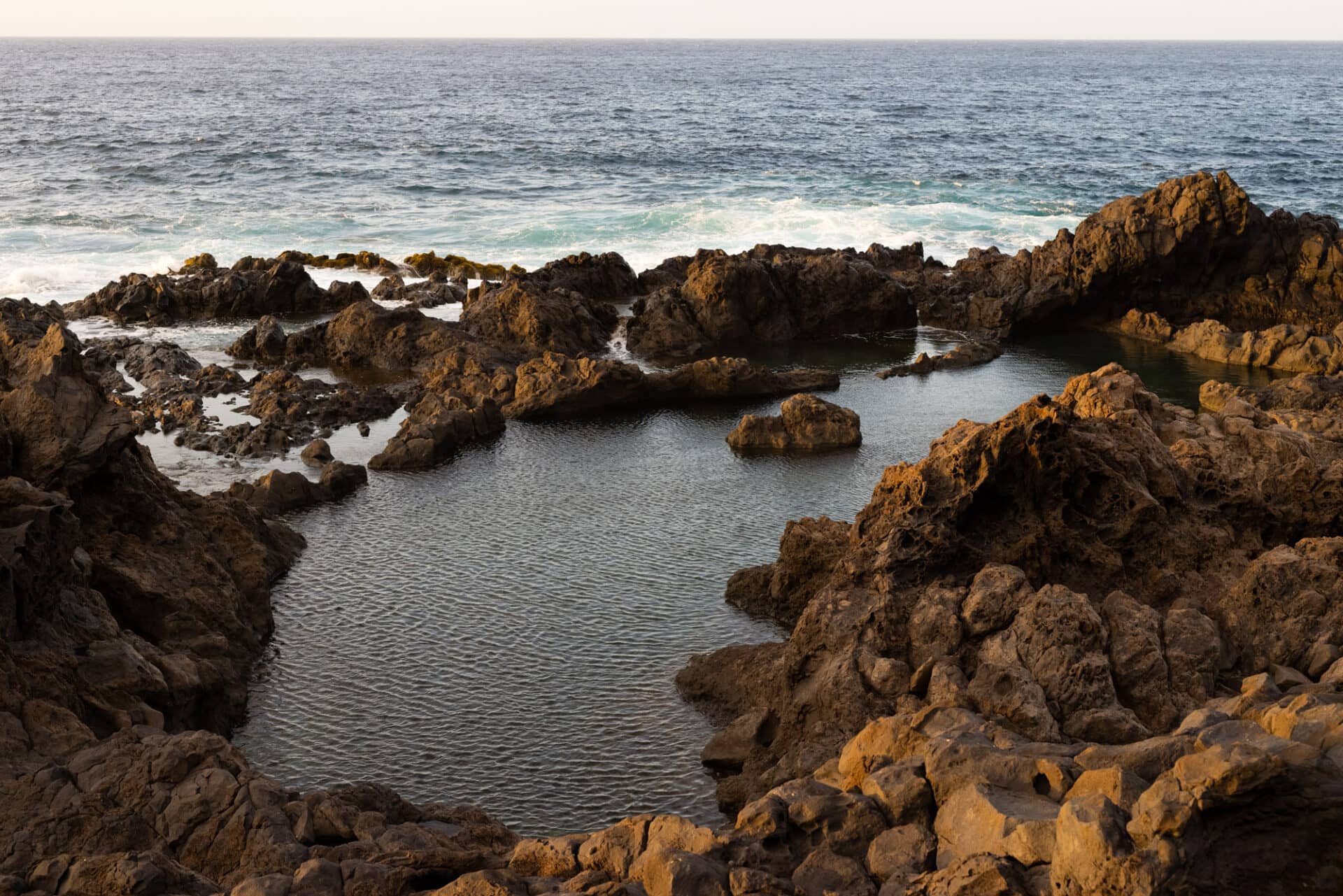 Walking along the coast of Buenavista del Norte, you can discover some of the most extraordinary puddles or natural pools in Tenerife. Starting with the one located farthest to the east (bordering Los Silos town) we find the El Rayo puddle. It is a very characteristic puddle due to its formation.
Continuing to the west side of the municipality, authentic and surprising natural saltwater pools can be found. Be careful and check how deep they are before jumping into the water without thinking twice. In this way, we can guarantee a pleasant experience.
Most of the unusual natural pools are located in the surroundings of Las Arenas beach, considered by many the best well-known and main beach in Buenavista del Norte. The coast combines sandy or pebble beaches with these natural pools.
If you are curious and skilful among the rocks, you will discover some natural pools. Along the way that takes you to El Fraile beach, different puddles are frequented by the locals. Look at how they go in and out of them to fully enjoy the 'charco experience' in Buenavista del Norte.